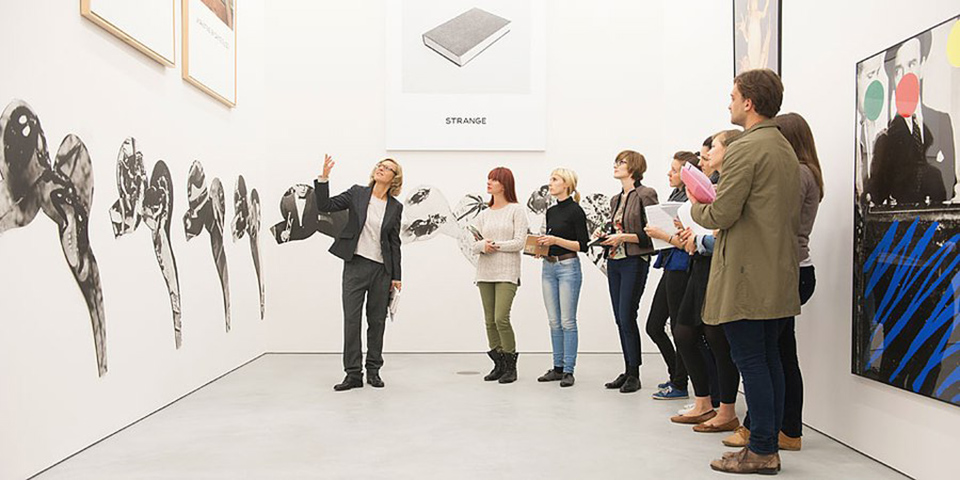 At the University of Basel's Department of Art History, doctoral students can complete a PhD in the following fields:
Medieval Art History; from late antiquity to the end of the Middle Ages (Professor Aden Kumler)
Early Modern Art History; the production of art from the early Renaissance to Classicism (Professor Dr. Andreas Beyer)
Modern Art History, tracing the development of art from the late eighteenth centuryto the twenty-first century (Professor Ralph Ubl)
Theory of Art, examining questions of art theory, methodology and image theory (Professor Markus Klammer, Schaulager Professor)
The Laurenz Professor of Contemporary Art provides the Department of Art History with scholarly expertise on developments of contemporary art.
The Department of Art History is an internationally recognized center for scholarship on the theory and history of the image. This is reflected in the university's establishment of the focal area visual studies, a field devoted to the empirical and historical conditions of visual communication that supports theoretical work on the foundations of image criticism (cf. eikones – The Center for the Theory and History of the Image). The promotion of PhD research represents a key factor in maintaining the vitality and innovation capacity of art historical scholarship in Basel.
The eikones graduate school offers outstanding doctorate students who are pursing an interest in the history and theory of images a structured program of study characterized by sustained advising, internationality, interdisciplinarity, regular exchange with visiting scholars, and career-related opportunities.