Prof. Dr. Aden Kumler
Professor
Professor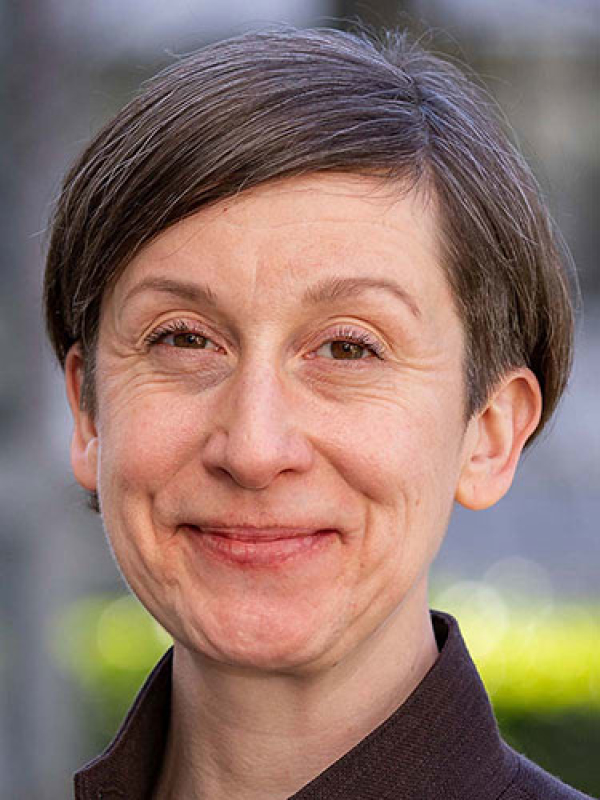 Philosophisch-Historische Fakultät
Departement Künste, Medien, Philosophie
Fachbereich Kunstgeschichte
Professor
Kunsthistorisches Seminar
St. Alban-Graben 8
4051 Basel
Schweiz
Tel. +41 61 206 63 82
aden.kumler@unibas.ch
---
Philosophisch-Historische Fakultät
eikones – Zentrum für die Theorie und Geschichte des Bildes
Professor
Rheinsprung 9/11
4051 Basel
Schweiz
Curriculum Vitae
Born in 1974 in Cambridge (Massachusetts, USA), Kumler studied at the University of Chicago and Toronto and, in 2007, received her PhD in art history and architecture from Harvard University. That same year she was appointed Assistant Professor at the University of Chicago and was promoted to the rank of Associate Professor in 2013. Among other prestigious awards, she has held a fellowship of the Freiwillige Akademische Gesellschaft Basel — NFS Bildkritik/eikones at the University of Basel, and in 2014/2015 she was a fellow at Wissenschaftskolleg in Berlin.
Kumler's research interests are thematically and historically wide-ranging. Her first monograph «Translating Truth» (Yale University Press, 2011) examined the interplay of manuscript illumination and vernacular texts in thirteenth- and fourteenth-century France and England. Her work also focuses on liturgical objects in the context of practice, ritual prescriptions, and theological concepts during the High and Late Middle Ages, as well as contemporary problems of methodology. A new area of her research explores the influential role of images, art works, and artifacts in the formation of historical conceptions of property, price, value, originality, proof, and authenticity. In all of her work, she is interested in how the material conditions of life shape people's thought, imagination, and behavior.
Research interests
art, material culture, and architecture of the European Middle Ages
medieval image theory and aesthetics
illuminated manuscripts
codicology
interdisciplinary medieval studies
Consultation hours
Fridays 11:00-13:00 (in FS 2021 via Zoom). Registration by email to Aden Kumler.